History Of Microphones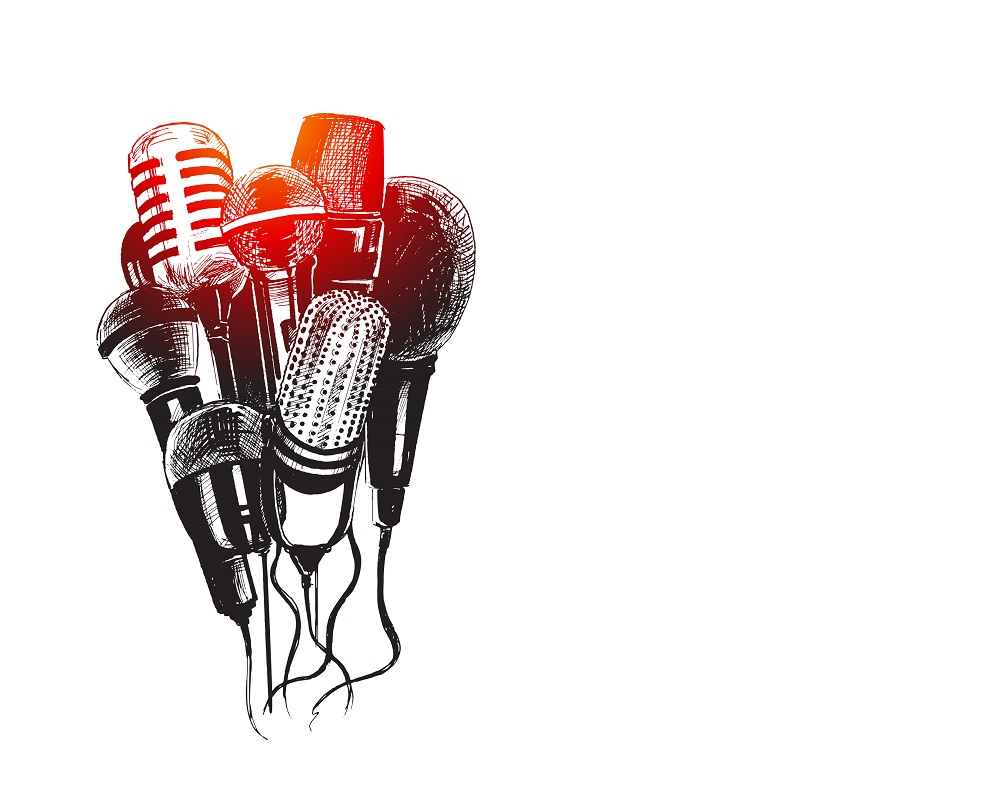 Step into the captivating world of microphones, where sound is captured and transformed into something magical. From its humble beginnings to cutting-edge innovations, this article dives deep into the history of microphones.
Discover the pioneers who paved the way for modern audio technology, explore the remarkable advancements that have revolutionized sound recording and broadcasting, and glimpse into the future where microphones continue to evolve.
Prepare to be amazed by the rich tapestry of stories that make up the fascinating history of these sonic marvels.
Key Takeaways
•

Early microphone inventions included carbon button and ribbon microphones, which used different technologies to capture sound.

•

Pioneers such as Thomas Edison, Emile Berliner, and David Edward Hughes made significant contributions to microphone technology, improving sound quality and introducing new designs.

•

Advancements in microphone technology have led to the popularity of wireless microphones, as well as the development of accessories such as windshields and shock mounts.

•

Microphones have diverse applications, including live music performances, sound recording, broadcasting, public speaking, and the entertainment industry. They play a crucial role in ensuring clear and balanced audio.
Early Microphone Inventions
The early development of microphones can be traced back to the late 19th century. During this time, inventors were experimenting with different designs and technologies to capture sound. Early microphone designs included carbon button microphones and ribbon microphones. Carbon button microphones utilized a carbon granule that varied its resistance when sound waves hit it, while ribbon microphones used a thin metallic strip suspended in a magnetic field. These inventions paved the way for further advancements in microphone technology.
Pioneers in microphone technology played a crucial role in shaping the early history of microphones. Notable figures such as Thomas Edison, Emile Berliner, and David Edward Hughes contributed significant breakthroughs to this field. Edison's carbon transmitter improved upon Alexander Graham Bell's telephone by enhancing its sound quality, while Berliner's invention of the condenser microphone introduced a new level of sensitivity and clarity to audio recording. Hughes' carbon granule transmitter further refined the design of carbon button microphones.
These early innovations laid the groundwork for future developments in microphone technology, leading to the diverse range of high-quality microphones we have today.
Advancements in Microphone Technology
Explore the latest advancements in microphone technology and discover how they have revolutionized sound recording.
Wireless microphones have become increasingly popular in recent years, allowing performers and speakers to move freely without being restricted by cables. These innovative devices use radio waves to transmit audio signals, providing a convenient and reliable solution for live performances, presentations, and other events.
Additionally, microphone accessories have also evolved significantly, offering users enhanced functionality and versatility. From windshields that reduce unwanted noise caused by wind interference to shock mounts that minimize vibrations and handling noise, these accessories contribute to improving overall sound quality.
Whether you're a professional musician or a public speaker, these advancements in microphone technology ensure that you can achieve optimal sound performance while enjoying the freedom of movement.
Applications of Microphones
One of the most common applications for microphones is in live music performances.
Different types of microphones are used to capture sound from various sources on stage, such as vocals, instruments, and amplifiers.
In the studio, there are 5 types of microphones that are most commonly used: Dynamic, Condenser, Ribbon, Cardioid and Omnidirectional.
The dynamic microphones use electromagnetic induction to convert sound waves into electrical signals. These are durable and can handle high sound pressure levels, making them suitable for loud environments like concerts.
Condenser microphones, on the other hand, use a diaphragm and a backplate to create a variable capacitor that converts sound waves into electrical signals. They offer greater sensitivity and accuracy, making them ideal for capturing delicate sounds or recording studio vocals.
Regardless of the type used, microphones play a crucial role in ensuring clear and balanced audio during live music performances.
Future Trends in Microphone Technology
Imagine how exciting it'll be to witness future advancements in microphone technology!
One area that holds great promise is wireless microphones. As technology evolves, we can expect improvements in signal transmission, range, and overall performance. Performers will have greater freedom of movement on stage without being constrained by cables.
Another area of development is microphone arrays. These consist of multiple microphones working together to capture sound from various directions. By combining the signals from these microphones, better sound quality and noise cancellation can be achieved. This technology has the potential to revolutionize audio recording and live performances by providing enhanced clarity and immersive experiences for listeners.
The future of microphone technology is indeed bright!
Conclusion
In conclusion, the history of microphones is a fascinating journey that has seen numerous inventions and advancements over the years. From Alexander Graham Bell's carbon microphone to modern condenser and dynamic microphones, technology has come a long way in improving sound capture and reproduction.
Microphones have found applications in various fields such as broadcasting, music recording, telecommunications, and even scientific research.
Looking ahead, one can anticipate further developments in microphone technology with improved sensitivity, wireless capabilities, and noise cancellation features. For instance, a hypothetical case study could involve the use of advanced directional microphones for enhancing speech clarity in noisy environments like crowded restaurants or airports.
More from my site
Carrie Fisher's autopsy reveals cause of death is 'not obvious'
Carrie Fisher and Debbie Reynolds to be buried together
7 ways online dating became more advanced in 2016
The 'golden years' of New York City's luxury real-estate market are over
This is why you should go ahead and warm your car up when it's cold
15 daily habits that are easy to practice and can significantly improve your life
It's the busiest time of the year for dating apps — here are 4 research-backed and expert tips to get the date you want
How to saber a bottle of champagne with an iPhone
Short URL: https://agetimes.net/history-of-microphones
Posted by
F11
on August 04 2023. Filed under
Living
. You can follow any responses to this entry through the RSS 2.0. You can leave a response or trackback to this entry